Newly developed "CoClear diaphragm" adopted, sound tuning supervised by TAKU INOUE
The "ANIMA" brand was created to enjoy music more casually and provide a new experience unique to wireless,
while maintaining the attitude toward sound creation of the Acoustune brand, which has a proven track record in Hi-Fi earphones.
It is a sub-brand of Acoustune. ANIMA means "light" and "soul" in Latin. 
Named ANIMA with the desire to deliver each and
every sound of the artist's heartfelt music to everyone's ears with all their soul, and to be a light of hope for a plus-one experience for users.
I did.
Designed and sound supervised by Hi-Fi earphone brand Acoustune
The completely wireless earphone "ANW01", which is the first product of ANIMA, which is a sub-brand of the Hi-Fi earphone brand Acoustune,
is supervised by Acoustune, which is the mother body in the basic design and acoustic design. It can be said that high basic performance
including sound quality as TWS is indispensable because it is used every day. Based on the experience of earphone development by Acoustune,
researched and designed how to hear music in the crowd. It has excellent sound quality even in various surrounding environments, and achieves
a natural sound balance that does not make you tired of listening even when used for a long time.
Other auto pairing support. Compatible with Bluetooth 5.1 and AAC / aptX codecs. Equipped with a MEMS type microphone. 
Equivalent to waterproof standard IPX7. Equipped with an external sound capture function.


* The auto pairing and external sound capture functions require a firmware update after connecting to the app.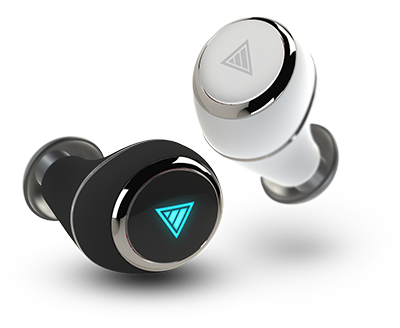 Newly developed small diaphragm "CoClear diaphragm" adopted
Unlike wired earphones, which are tuned with the highest priority on sound quality, TWS requires a design that assumes
use in a wider variety of environments. In addition, there are many required factors such as the need to reduce the
size and weight in consideration of mounting other parts such as the mounting of a control board and battery. 
ANIMA has determined that it is difficult to reach the target standard with a conventional TWS driver in the process ofacoustic design. 
Therefore, in order to reach the target sound quality, we developed a dedicated dynamic driver unit. A newly developed
"CoClear diaphragm" is used inside the driver. The CoClear diaphragm is a 6mm diameter compact diaphragm developed
to incorporate the knowledge cultivated by Acoustune earphones in the development of its own Milinks driver into the ANIMA brand TWS. 
In addition, parts are selected and adjusted to maximize the potential of the CoClear diaphragm, such as an external magnetic circuit,
N52 grade magnet that realizes a strong magnetic flux density, and a star grill that optimizes vibration. I did. This makes it possible
to reduce the size and weight and reach the target sound quality while considering the balance with the mounting of many parts unique to TWS.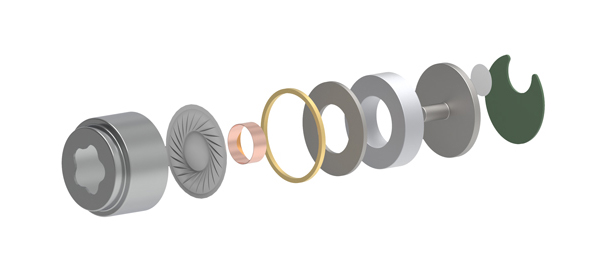 Sound tuning supervised by TAKU INOUE
The final sound tuning of ANW01 is supervised by [TAKU INOUE], who is also active as a sound producer, composer, and
DJ. TAKU INOUE You can set the basic "MIDNIGHT", "NIGHT", and "DAY" tuning patterns that you tuned yourself with
he dedicated app "ANIMA Studio (* iOS / Android)". Is possible.
 

[MIDNIGHT: Pattern 1 (default)]

Tuning aimed at enjoying the latest game music, dance music, anime songs, and other songs, based on balanced sounds.
"Be aware of the points that you feel comfortable when listening to a song at a club at midnight, and adjust it with
particular emphasis on the deep low range such as the sub-bass and the glittering high range and depth.
If you want to immerse yourself in the sound, please click here! "
 

[NIGHT: Pattern 2]

Adjust the volume of the low range based on MIDNIGHT. Tuning for the sound making of the 2010s.
"I was particularly conscious of the low range slightly above the sub-bass, which cannot be covered by MIDNIGHT,
and adjusted the high range accordingly. Band sounds using raw bass and drums, etc. If so, this may be more suitable in many cases. " 


[DAY: Pattern 3]

This is a listening tune that is conscious of the mellow sound with a nice touch and edgy so that you can relax.
"Compared to MIDNIGHT and NIGHT, the low and high frequencies are slightly rounder and gentler. While reading a book,
working or studying, wandering around SNS, or lying down, the sound Use it when you want to enjoy music while keeping a distance. "

 Sound producer / composer / DJ joined in 2009 NAMCO BANDAI Games.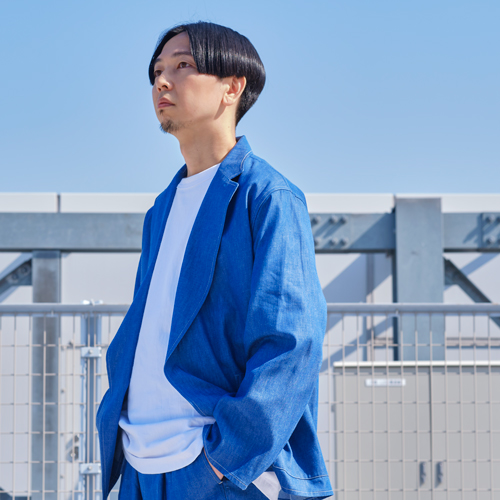 In charge of a wide range of Namco-related works such as the Ridge Racer series
and the Tekken series. The sound that incorporates edgy and catchy sound
make-up and melody make-up into dance music, which is his specialty,
has gained a lot of support not only from Japan but also from overseas. 
The unique sound make-up that sublimates as pop music while incorporating
a wide variety of genres of music is expected to be a leading producer in the future. 
Sounds of popular artists such as DAOKO, Eve, Nanawo Akari, STU48, Mito Tsukino,
HOWL BE QUIET, as well as songs from popular games such as the "Idolmaster"
series and the Nintendo / Cygames action role-playing game app "Dragalia Lost TM".
Produced / provided music / remixed a lot. He was also in charge of arranging the
theme song DAOKO x MIYAVI "Senkyaku Banrai" directed by Mika Ninagawa,
which was released in 2019, and the theme song Eve "Kokoro Forecast
" for Lotte Ghana Chocolate "Pink Valentine" in 2020. And in charge of the TV anime
"The Dungeon of Black Company" released in July 2021! June 14, 2021 Belonging
to the label "VIA" in TOY'S FACTORY has been decided!
  


 
ANIMA exclusive function expansion application "ANIMA Studio"


"ANIMA Studio" is a dedicated app that expands the functions of ANIMA products. It has a function to change the system sound
of the ANIMA product itself, a function to change the sound quality of the product itself, and can be customized by the user.
* Compatible with both iOS and Android. OS version iOS 14.1 or above, Android 9.0 or above.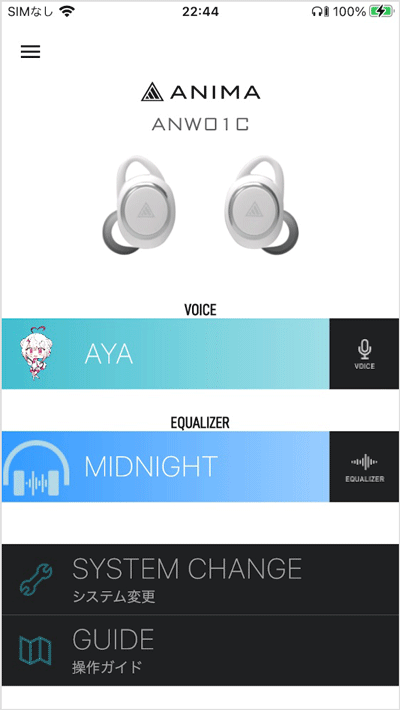 ※The image is an image. The display will differ depending on the screen size of your smartphone.
Key features of ANIMA Studio


● System voice change function
You can download and change the system voice from within the "Advent Voice" app. In addition, system voices will be added at any time,
and paid content can be purchased from the in-app store. The system voice changed in the app is saved in the internal memory of the
ANIMA product, and the setting is maintained even if it is connected to another device.

 
● Sound quality change function
You can download and change the sound quality profile from within the "Persona Tune" app. All sound quality profiles are tuned or
supervised by Acoustune, which has developed its own sound quality adjustment process. Sound quality profiles will be added at any time. 
The sound quality profile changed by the app is saved in the internal memory of the ANIMA product, and the setting is maintained even if
it is connected to another device.


● Firmware update function
It is possible to upgrade the firmware of ANIMA products from within the app. It provides the latest status, such as adding new features and
​fixing problems to ANIMA products.